The town of Meadville (population 13,000) is located in beautiful northwestern Pennsylvania. Just  45 minutes south of Erie, 90 minutes north of Pittsburgh, two hours east of Cleveland and two hours southwest of Buffalo.
Founded in 1815, Allegheny College ranks among the oldest 1% of colleges and universities and is the 32nd oldest college in the United States. Perhaps as many as 100 colleges were established and failed before the Civil War. Allegheny is one of the hardy survivors that testify daily to the determination and vision of those early pioneers of higher education in America.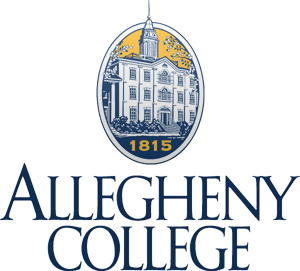 Allegheny is a national liberal arts college with approximately 2100 students. Their 77-acre campus is located in the city of Meadville PA, and features 36 major buildings and 203 acres recreation complex.
Within walking distance to downtown Meadville, Allegheny boasts one of the country's most attractive campuses, set in a region that offers a range of activities and outdoor opportunities.
The region is ideal for: hiking, canoeing, boating, swimming and fishing — in fact, there are eight freshwater lakes within a 40-minute drive of campus.
Vukovich Center
Home to Allegheny's communication arts and theatre programs, the $23 million, 40,000-square-foot Vukovich Center for Communication Arts opened in spring 2009. The Vukovich Center features state-of-the-art video production facilities, advanced instructional and rehearsal areas, and a stunning 250-seat theatre with support spaces including a green room and scene and costume shops. The Vukovich Center also has a "garden roof" of grass, ground cover, and trees. This contributes not only to the beauty of the building but also to making it a highly energy efficient structure. All evening services will be held at Vukovich Center.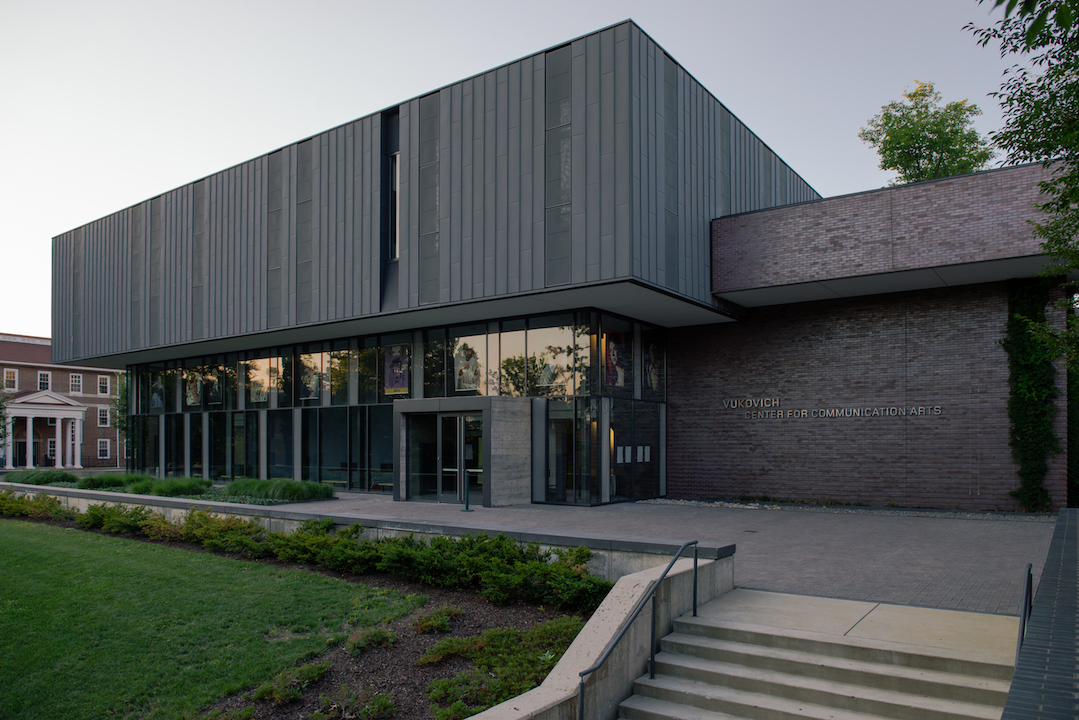 Ford Memorial Chapel
Built more than a century ago, Ford Memorial Chapel was a gift of John Baptiste Ford in memory of his wife Mary and was dedicated in June 1902. With an exterior of Cleveland sandstone, the structure could seat 600 and featured a pipe organ and beautiful colored glass windows – gothic windows on the north and south, a rose window to the east, and smaller windows in the chancel area, facing west.
Various interior changes were made over the years, including a major restoration project of the woodwork throughout the building completed in 2009.
Accommodations
North Village 2
Opened in 2010, houses 230 persons in two and four bedroom suites.
The building is accessible to the mobility impaired from either the first floor entrance or from a bridge to the second floor and has an elevator.
Each suite is carpeted and each bedroom has a single bed.
Bedroom furniture includes two-drawer dresser, three door dresser, desk with book carousel, chair, and a single bed.
Small kitchen (refrigerator, oven and microwave). There is a large kitchen on the main floor of the building.
Two bathrooms with two external sinks in all 4 bedroom units.
The four-story building has a lounge and a laundry facility on each floor.
This facility is air conditioned.
All rooms have Internet jacks or wireless connectivity.
North Village 1
This three building complex (2006) features accommo­dation for 110 in townhouse-style, two level suites.
Each suite is carpeted and has five bedrooms with a single bed*.
Bedroom furniture includes two-drawer dresser, three door dresser, desk with book carousel, chair, and a single bed.
Full kitchen (refrigerator, oven and microwave).
9'x12' living room including sofa, love seat, table, and four chairs.
Two bathrooms (one bathroom on each level with two external sinks).
This facility is air conditioned.
All rooms have Internet jacks or wireless connectivity.
Laundry facilities are available in each building.
*If you have small children and require a room set up with two beds, please contact us to arrange this set up for your suite.
Henderson Campus Center
Newly renovated 66,000 SF Henderson Campus Center at Allegheny will host most morning activities of our convention as well as all the meals will be served in the large atrium space and the McKinley Snack Bar
A Main Street concept was developed on the second floor that features coffee shop, bookstore, mail room and game room. The meeting rooms, offices and other activity spaces are located on the third floor.
Sport Center
David V. Wise Sport and Fitness Center opened in 1997. This multi-million dollar building is the hub of all indoor athletic activities on campus.
The building features a 1,200 seat Performance Arena, a multi-purpose Sports Forum, Mellon Pool, an aerobics and dance studio, running track, racquetball and weight rooms.